What We Do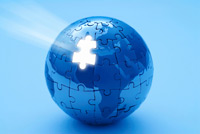 OSP will design, build and execute a unified sales and marketing strategy leveraging years of experience in 5 key areas including Sales Process & Education, Lead Generation, Client Testimonials, Strategic Services that support and tie all your sales efforts together and includes video production, event planning and trade show programs, and finally but very importantly, Client Retention.
Starting with our dedicated sales approach called "Sales Synergy Process" or SSP, we will show you how to measure and track successes each week while reviewing losses to make your team more productive. Through our Recent Wins program, you will build a library of win stories published to all employees and accessible by all your sales people to help them learn from success while leveraging your top sellers experience across your sales network. With our StartUp Selling lead generation we can arm your sales teams with even more hot opportunities they need to grow your business.
We will enhance your sales teams capabilities through focused training and education programs such as the Fear-Free Prospecting Workshop using the SPQ*GOLD® sales performance questionnaire, Prospecting to the Top using The Refer-Down, The Refer-In, and The "7-Touch" Methodology and The Wedge, a Two-Day Workshop that is based on a three-party model of the sales game, recognizing the impact of the incumbent on the sales process. We also create customized training programs for specific sales challenges.
With your growth in new business we will help you leverage your client relationships through our Client Testimonial WebLink Library, creating video based sales tools that can be used in sales campaigns, trade show booths, response to proposals, your website and in general prospecting activity. The larger the library, the more you have leveraged your best client relationships.
We will develop and manage all your experiential marketing endeavors including regional and national sales meetings, world class recognition programs and all your client learning and appreciation events. Our meetings and events people have managed some truly impactful events for clients such as HRH, ADP and McKesson. We can show you how to get a great ROI on these investments all while capturing client testimonials at your supported events. Connected to these efforts is a synergistic approach to creating a meaningful trade show presence. Whether you do "big tent" events, man a 40ft booth or simply participate in smaller, local trade shows, OSP will build your program using your company's value proposition as the guide.
As you build your brand, we will help you utilize this valuable asset internally and externally helping you become more visible to new prospects and new potential employees.
We will tie this all together through our Client Retention Program to make sure your hard won business remain loyal customers for years. Only OSP has this holistic approach to sales. Looking for exponential growth? Partner with OSP to grow your business now and keep growing tomorrow!